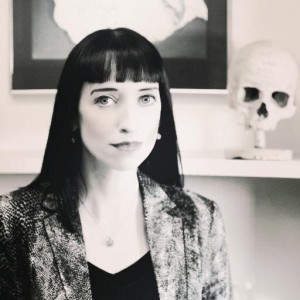 Lisa Downing, Professor of French Discourses of Sexuality at the University of Birmingham, visited Exeter in 2015 to speak on 'How Do I Love Me? Let Me Count the Ways…. On Female Narcissism, a Problem in the Psy Sciences'. All welcome. Full abstract and speaker biography below.
Part of the Centre for Medical History seminar series at University of Exeter.
Abstract
Throughout the history of the psy sciences, there has been very little theorisation of, or published clinical data on, female manifestations of excessive selfishness, self-regard, or self-absorption — i.e. those traits that are pathologised in medical discourse as "narcissism". Accounts that do exist are often characterised by contradictions, paradoxes and traces of gender bias. In the foundational texts of psychoanalysis, for example, we have Freud's formulation of the re-routing of "inappropriate" primary female auto-eroticism into a more "properly feminine" secondary narcissism via motherhood and the pride a woman takes in her children. In the American psychiatric tradition, it is notable that there is a lower incidence rate of female patients diagnosed with Narcissistic Personality Disorder (NPD), characterised by grandiosity and an egoistic lack of empathy. Where instances of female NPD are discussed in the literature, it is usually in the context of the deleterious effects of female narcissism on the nurturing of children (echoing Freud's preoccupation with adult women as mothers rather than as selves). Throughout examples that cross national, linguistic, and historical boundaries, psy discourses appear to refuse to recognise exaggerated manifestations of female self-regard. My contention in this paper is that the shortage of scholarly consideration of narcissism in women is a facet of a larger cultural phenomenon in which women's relationship with the whole concept of self is imagined differently from that of men, and is problematised. The material in this paper is part of a book project I am undertaking which considers the cultural, political, philosophical, and psychological meanings of female selfishness in the modern period.
Lisa Downing – Biography 
Lisa is Professor of French Discourses of Sexuality at the University of Birmingham, UK. She is the author of numerous books, articles, and chapters on modern critical theory; sexuality and gender studies; and the history of psychiatry, criminology, and sexology. Authored books include: Desiring the Dead: Necrophilia and Nineteenth-Century French Literature (Legenda, 2003), The Cambridge Introduction to Michel Foucault (Cambridge University Press, 2008), The Subject of Murder: Gender, Exceptionality, and the Modern Killer (University of Chicago Press, 2013), and Fuckology: Critical Essays on John Money's Diagnostic Concepts (co-authored with Iain Morland and Nikki Sullivan, University of Chicago Press, 2015). She is currently editing a volume entitled After Foucault for Cambridge University Press, and writing a monograph about female selfishness.