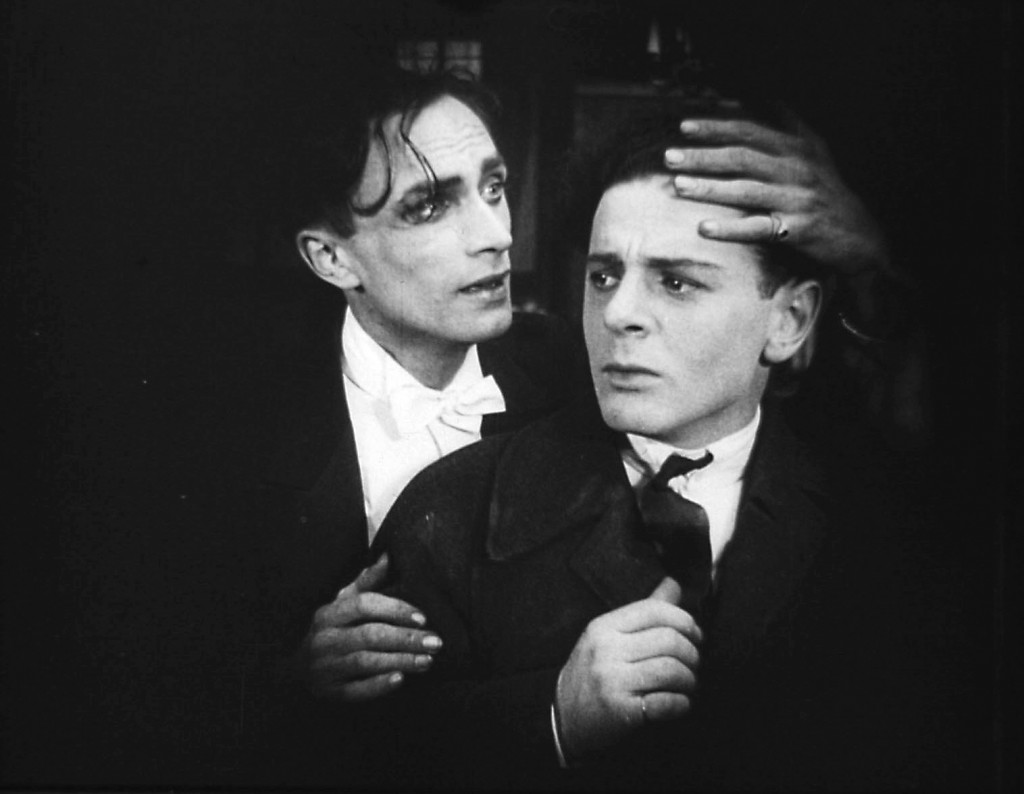 As part of LGBT History Month 2016 our project director Dr Jana Funke introduced and chaired a discussion on a special film screening by Exeter LGBTQ+ Society of Anders als die Andern (1919), a silent film accompanied by a musical score with English inter titles.
Released in 1919, Anders als die Andern [Different from the Others] is one of the first films in history to portray male homosexuality in a sympathetic light. It was directed by Richard Oswald (1880-1963) and tells the story of a homosexual musician who get blackmailed after falling in love with one of his protégés. The film was co-written by German-Jewish sexual scientist Magnus Hirschfeld (1868-1935), who also makes a brief appearance in the film.
Jana's introduction discussed Hirschfeld and his role as one of the most important early sexual scientists and founder of the Institute for Sexual Research in Berlin. He is also remembered as a pioneering activist who advocated for gay, lesbian, trans and intersex rights throughout his life. The group discussion after the film considered the use of the film as part of the campaign to abolish Paragraph 175 of German law which criminalized homosexuality, and the way in which the film portrays of gay men, as well as its reception by mainstream European audiences at the time.