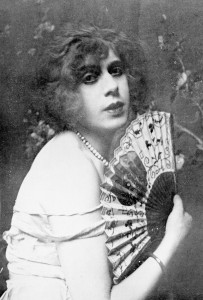 As part of LGBT HIstory Month 2016 the Rethinking Sexology team and Screen Talks organised a special screening of The Danish Girl (2015), the story of Lili Elbe (1882-1931) a trans woman living in early 20th century Denmark.
Two expert speakers introduced the film:
Our project director Dr Jana Funke spoke on the role of sexual science in developing ideas about transgender identities in the 1920s and 1930s.
Wendy Benstead, costumier of stage and screen discussed her role in making costumes for The Danish Girl and depicting gender in costume, clothes and historical film and theatre.