Here we list events organised by our project as well as other events we hope will interest you. If you would like to advertise your event relating to the history of sexual science here please contact us.

Sex in Six Objects workshop – the Roman "penis pot"
5th May 2016 @ 15:00

-

16:30

Free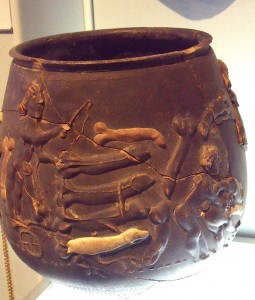 A free workshop for young people aged 16-25 looking at an intriguing Roman "penis pot" plus a selection of similar artefacts from the past, and how objects like these have helped people in the modern world to think about sexuality.
Lead by Drs Jana Funke and Jen Grove of University of Exeter and Imogen Gunn, curator at the Museum of Archaeology Anthropology (MAA), Cambridge.
This event is organised jointly by the Rethinking Sexology project and the Sex and History project at the University of Exeter.
Part of Sex in Six Objects, a series of workshops for young people investigating the history of sexuality in six objects.
For more on the pot and the workshop see these Mail Online and Cambridge News articles.
For booking and more events in this series visit the project website.